Sarah C. Moskowitz, Esq., Partner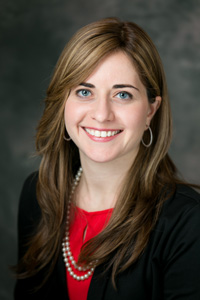 When sensitive times require an empathetic attorney, Sarah fills the role. Sarah designs estate plans tailored to each client's personal and tax objectives. She reviews the clients' financial, health and family circumstances in order to create an optimal estate plan.
When it comes to elderly clients, Sarah has significant expertise in Medicaid planning, especially preparing Medicaid applications, drafting Medicaid trusts, and drafting financial powers of attorney and health care proxies. Sarah ensures that her clients' assets are protected from creditors, including Medicaid, ex-spouse, family member, and business partners.
Sarah also represents executors in probating wills and administering estates. She understands the delicate and sensitive nature of losing a loved one and its impact on the probate process. When the client's rights are violated, Sarah does not hesitate to handle will contests, accountings and audits. In connection with probate proceedings, Sarah prepares both federal and state estate tax returns.
Sarah also specializes in preparing special needs trusts. This protects the assets of a special needs person and obtains guardianships for those unable to handle their personal matters independently.
Paul Moskowitz, Esq., MBA, Partner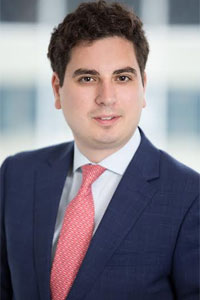 Paul Moskowitz has a Bachelor degree in Accounting and and obtained his joint JD-MBA degree. After graduating from law school and business school and prior to founding Estate Planning and Elder Law practice, Paul hired, trained and managed a team of attorneys in the billion-dollar mass-tort arena, representing thousands of plaintiffs against pharmaceutical companies.
Paul's background gives him a unique practical perspective that helps better serve clients. Paul takes pride in building trust and strives to help others preserve their legacy and to have a hand in shaping their families' directives. Paul's experience allows him to represent the elderly, disabled and their families in the areas of Medicaid, wills, trusts, power of attorney, health care proxies, probate, guardianship and real estate.
Paul also has extensive knowledge in healthcare, collections, business formation and succession planning and currently serves on the board of a number of start-ups and health care companies.